Home
Tetsuzan Kuroda and
Shinbukan Kuroda Dojo
The Shinbukan Texas Keikokai was originally formed to study Japanese sword arts back in 1990.
In 1996, the school joined the All US Kendo Federation and the Southwest Kendo Iaido Federation to have access to formal kendo training.
In 1998, we were incredibly fortunate to learn about Tetsuzan Kuroda Sensei through one of our members. We invited Kuroda Sensei to come to San Antonio, Texas, to give us a seminar, and he accepted. Kuroda Sensei came in July of 1998, and just astounded us with his abilities and his family's martial arts. We had never seen such beautiful and effortless technique, speed, and ability. At the end of the seminar, we asked to join Kuroda Sensei's dojo, Shinbukan Kuroda Dojo, and he accepted us as his students. Currently, after a short trial period, we require all of our students to join Kuroda Sensei's dojo if they wish to stay and learn his martial arts with us under Kuroda Sensei's guidance.
In 2000, James Williams, owner of Bugei Trading Company, and the Dojo of the Four Winds in Encinitas, California, brought Kuroda Sensei to California, for a seminar at his dojo. He and his students, too, joined Kuroda Sensei's dojo as students. Our school and the Dojo of the Four Winds have agreed to alternate between bringing Kuroda Sensei to Texas and California each year for seminars.
In 2003, Keith Moore Sensei, of Shinjinkai of Chicago and several of his students came to our seminar with Kuroda Sensei, and officialy joined Kuroda Sensei's dojo as students. The Shinjinkai will also join the rotation for Bringing Kuroda Sensei in for seminars in the United States.
We decided to change our name, and were honored by Kuroda Sensei suggesting the new name of "Shinbukan Texas Keikokai" (STK).
Due to a desire to focus on Kuroda Sensei's system, the STK has resigned its membership from the AUSKF and the SWKIF, and no longer teaches kendo.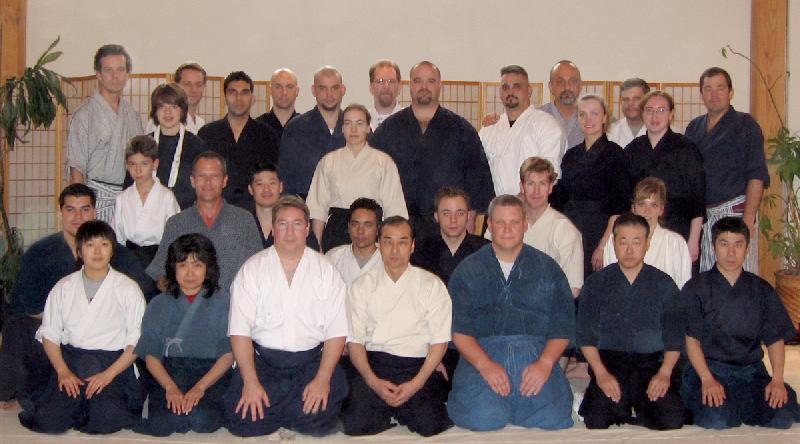 US SEMINAR 2006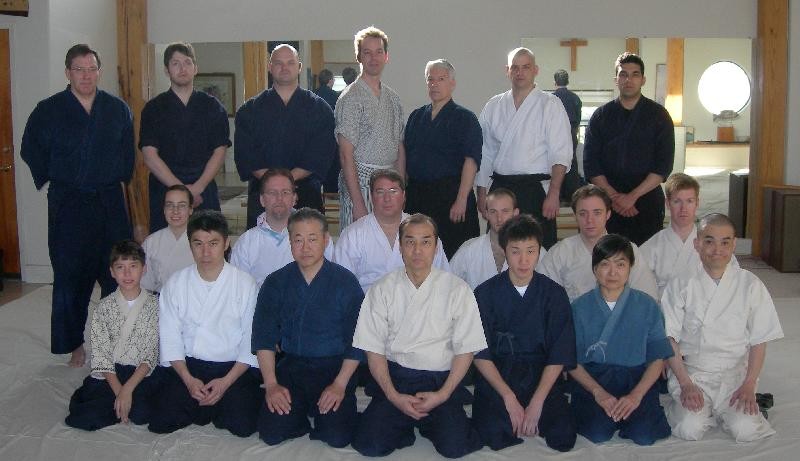 US SEMINAR 2008 and 10th Anniversary of Kuroda Sensei in the USA